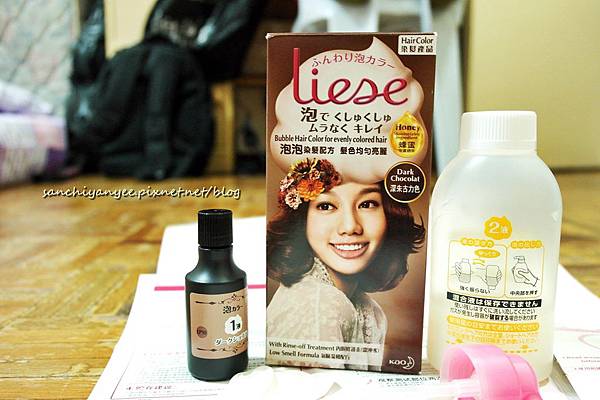 Good day everyone! It's been awhile since my blog last update! Today I'm gonna share with you all my first experience with Liese Bubble Hair Color! Yes it's my first time dye hair by myself! Before this I always buy coupon online cause the price is so much cheaper than you walk in a salon like 70% CHEAPER!! The coupon has the particular salon terms & condition as well such as prior booking of how many days, hair length allowed for the chemical process, selected branch available and so on. It would be good if the terms & condition matches you. What if not?
I bought Liese at a shopping mall for RM38. The reason I bought it is because I'm curious to try hair coloring by myself and doubt the result whether it can cover my ugly black roots and fading color at the bottom of my hair. Below is their commercial video:
So Let's Get Started!
Here is a picture of me before hair coloring started!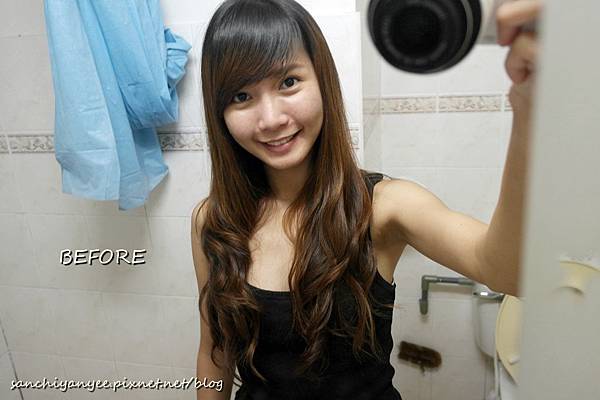 What you have to prepare on your own :
A shirt that you don't mind staining, Towel, Floor cover such as newspaper, mirror, clock, cotton pad or tissue paper.
What the package included :
Solution 1, Solution 2, Foamer cap, Gloves, Rinse-off treatment, instruction for use.
Step 1 :
Pour Solution 1(left) to Solution 2(right).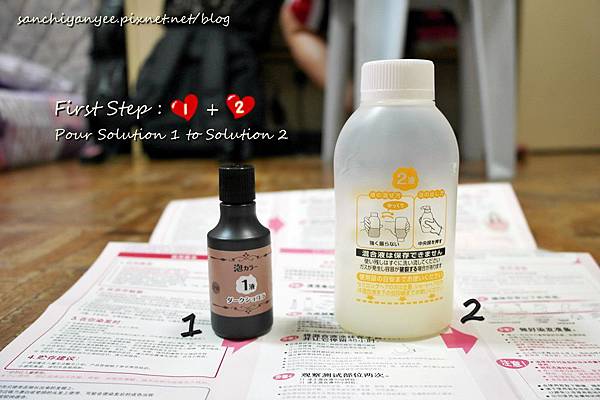 Step 2 :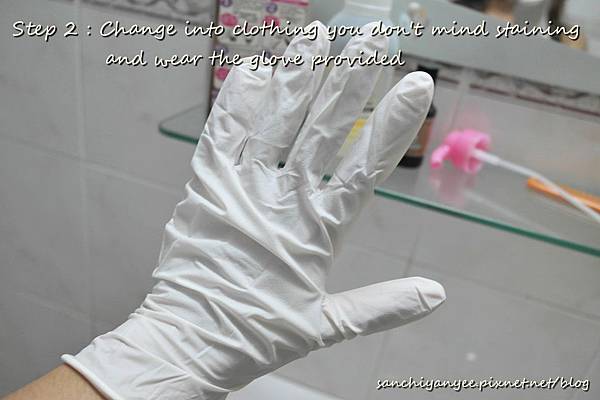 Step 3 :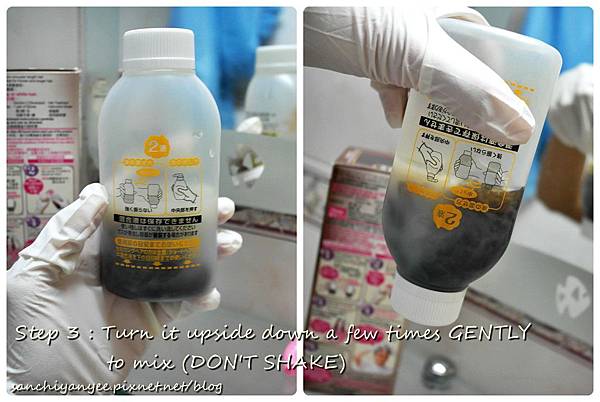 Step 4 :
Use only on DRY hair!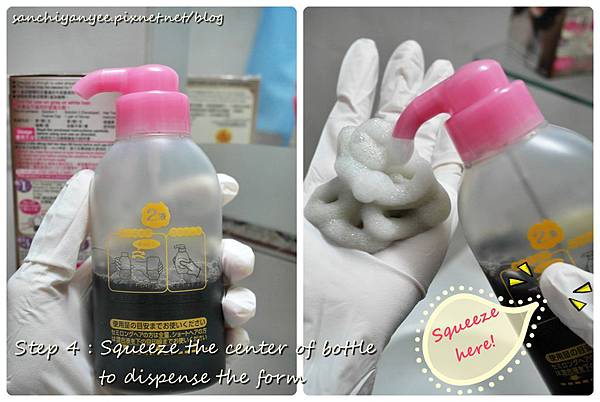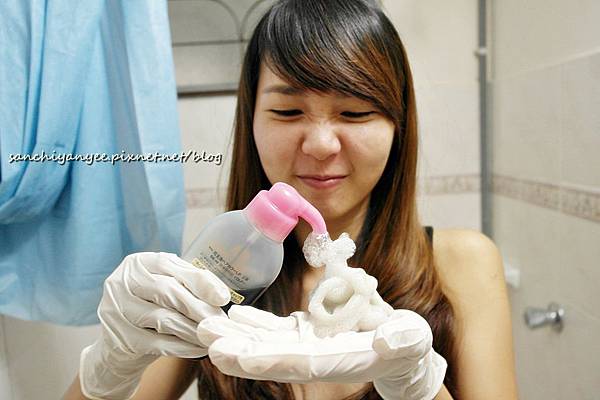 Step 5 :
Hmmm... I'm not sure why my bubble can't see anymore!
So just clip your hair up and wait for 20 - 30 mins.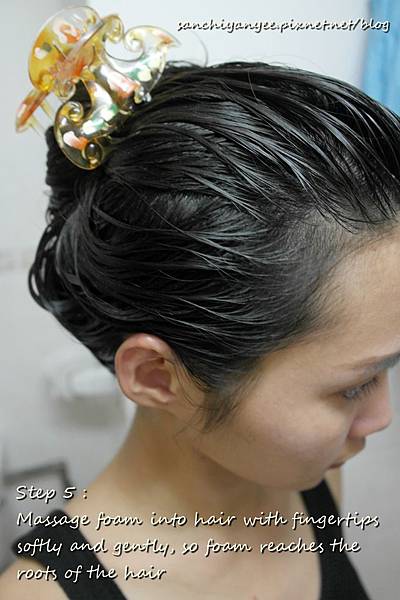 Step 6 :
The last step!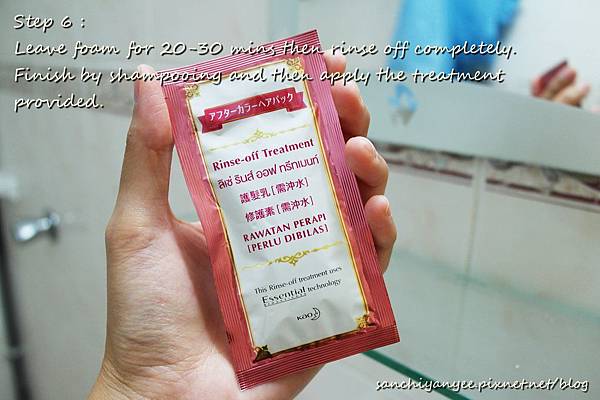 TA DANG!! The before and after!! Totally love the result! What I want is a darker brown! I love dark chocolate!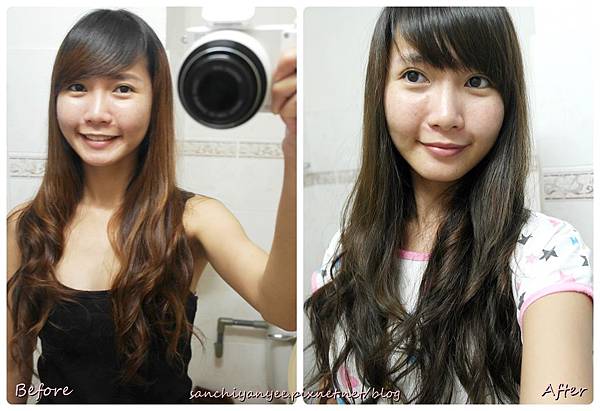 Closer!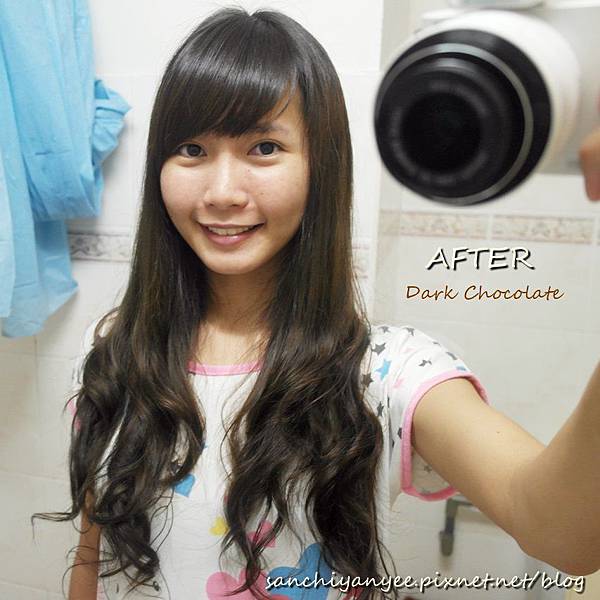 Happy! It cover up all my black roots and fading bottom of my hair!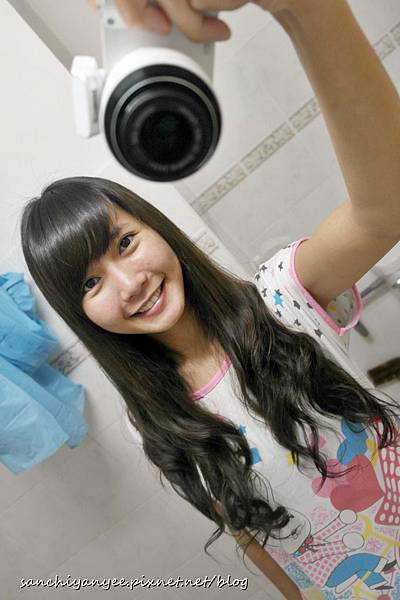 What I like :
The rinse-off treatment gaves me soft and smooth hair back cause the hair coloring will make my hair dry! Love my new hair color!
The instruction is clear and easy to use.
If your skin has been stained quickly use a wet towel to gently wipe it cause rubbing will hurt your skin. If still cannot remove then use a makeup remover or wait it fade naturally by shampooing and bathing as usual.
What I don't like:
The smell was bad! Make sure you open the window!
That's all for my review! I love the final result!
Have a great weekend everyone!
-
-
-