Hello great weekend everyone~
Hope you all have a great one~
I went to a nail art workshop today. It was a great experience for me to learn how to take care of my nails and how to apply nail polish and decorate my nails.
First of all, how I know this workshop?
I saw this workshop voucher is selling at Groupon, here is the link. Once I saw it I straight away ask my friend whether to go with me and then she replied YES! So we bought this voucher together at RM29 for each person. I am so happy to see that the price for a nail art workshop is cheap and I have been wanted this kind of workshop for so long!
This is a basic menicure and pedicure and nail art workshop. What we have to prepare are Nail Art Brush and Cuticle cutter. If you don't have you may get these from them at RM40 for a cuticle cutter and RM10 for a nail art brush. Below are the modules included: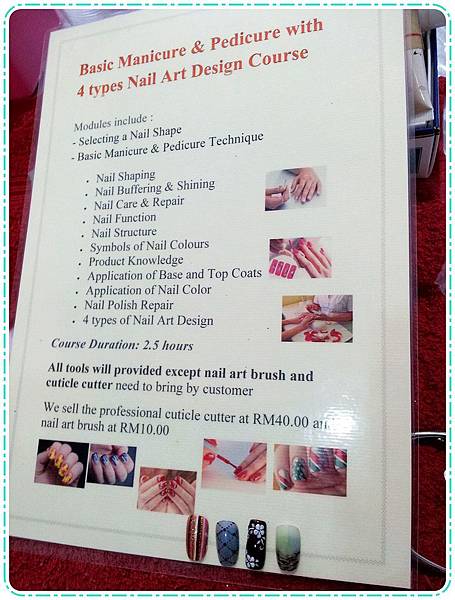 With my dear Wenyi.
The first thing to know about your nails is how you want your nail shape to be. There are 4 types which are
Square
Squareval (Square + Oval)
Round
Oval/Pointed.
I chose Squareval.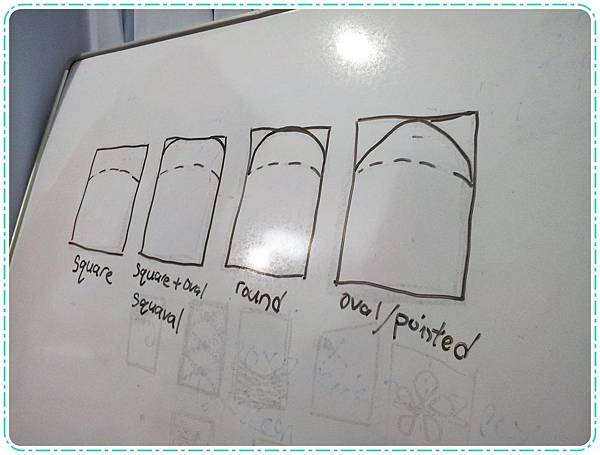 My dear friend Wenyi was concentrating on filing her nail shape.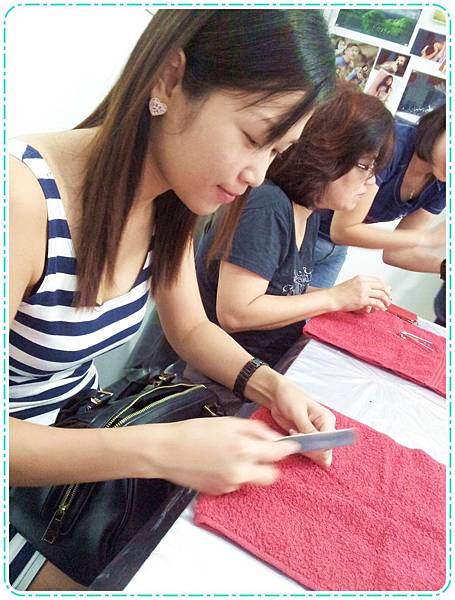 Start of with my bare nails. Too bad I have cut my nails yesterday cause of violin class. So my nail shape is round + squareval?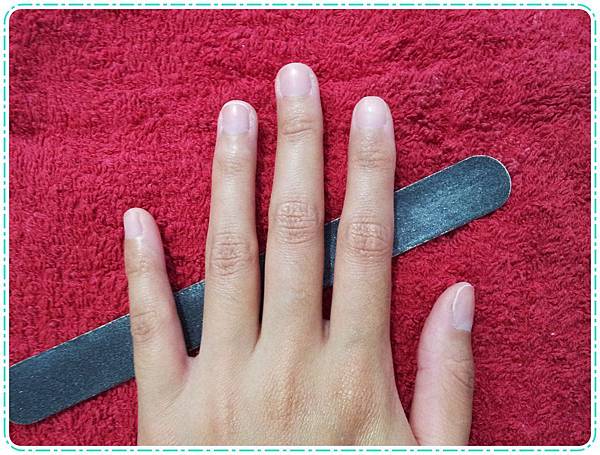 After filing, apply some cuticle remover on the nails cuticle part and start pulling it back with a fingernail scraper. Start pushing from the base of the nail, then move around the nail including its sides. Be careful not to pull it too hard cause it might spoil your nails surface and pulling too much to the back will hurt your fingers. Clip the excess cuticle skin using the cuticle cutter. Cut only that portion not including the entire cuticle as it will cause infection. To remove dead skin or dirt underneath each fingernail, use the opposite, pointed end of the cuticle remover.
You can now buff your nails with the nail buffer. This procedure helps remove excess natural oils to make the nail polish last longer. Do the buffing carefully to avoid chipping and splitting of nails. Wash hands so as to remove remaining oils and cuticles then dry nails throughly. Apply cuticle oil to let the nails dry faster and protect them from infection as well.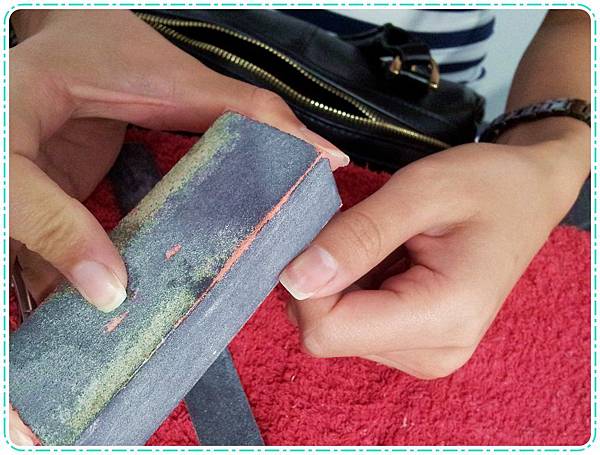 Right is the color I chose and left will be Wenyi's choice. But the left 1 brush was stucked in the bottle so Wenyi have to choose again which became a more pinkish nail color.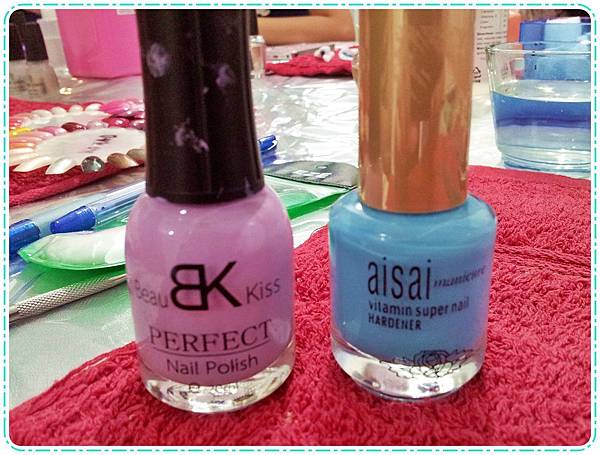 So before we paint our nails we must put on base coat to protect our nails!
Below is the video taken to show how to put on nail polish.
If you ruined your nail color, here is a video on how to remove your nail color without making your finger dirty. You have pour some nail polish remover on a cotton and place it on your nails for about 5 seconds and pull the cotton down and that's it!
So after filing and buffing and color our nails here come the nail art session!! Excited!!

Below are 4 types of nail art we gonna learn! The dots, lines, french and flower.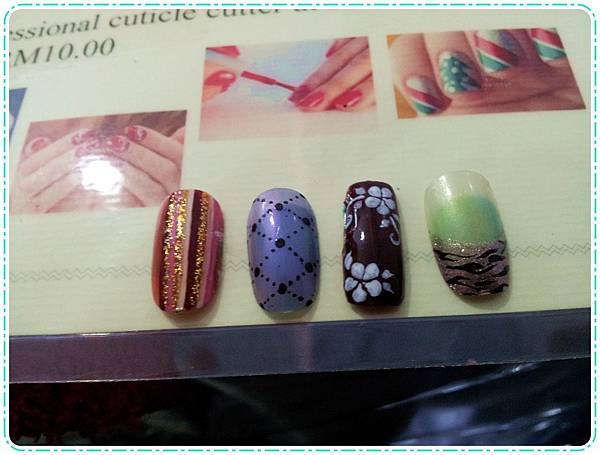 My first dots nail art. Hmm...the round shape is not round enough~ XD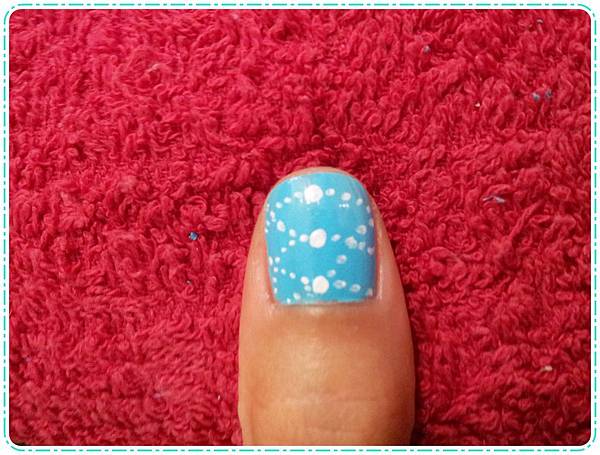 Here come Wenyi's one~~ Hmm.... speechless! Wakakaka!
Here are the results of all nail arts that I've learned today! Not bad huh? Hahaha!!!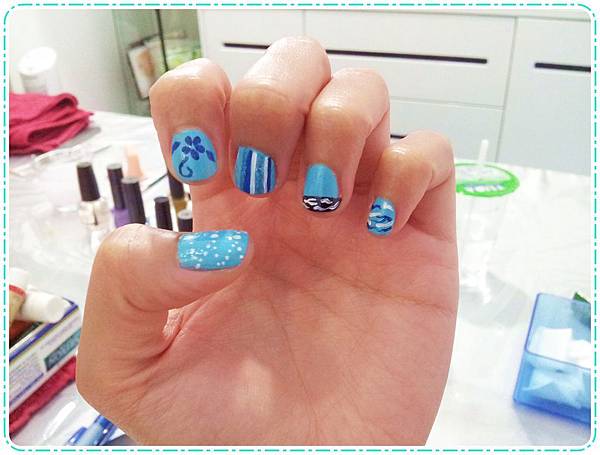 Striking color I like it!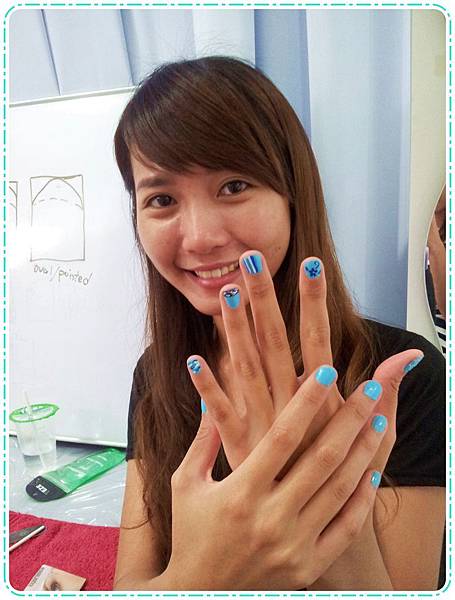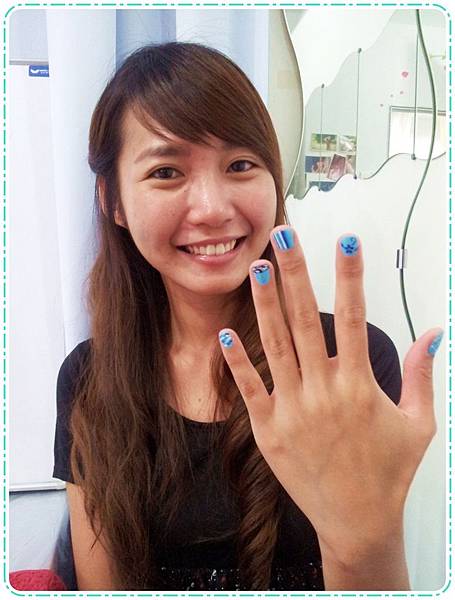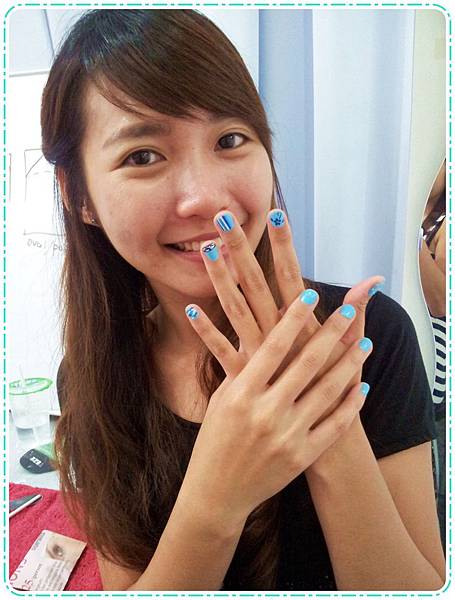 At the end they gave each of us a free set of Artificial nails to practice at home! Haha!
That's all. If you are interested, you may go to their Facebook to check out any workshop available.
Facebook
http://www.facebook.com/florencepoh123 /
http://www.facebook.com/CredoBeauty

Address
Credo Beauty
8 Jalan PH 4, Seri Pulai Puchong Hartamas, Puchong, Selangor, Malaysia 47100
Call 012-3320693 for reservation.
Good night~
-
-
-
Oh ya! This voucher also include a Basic Skin Care and Makeup Workshop. Will blog again about this on May!