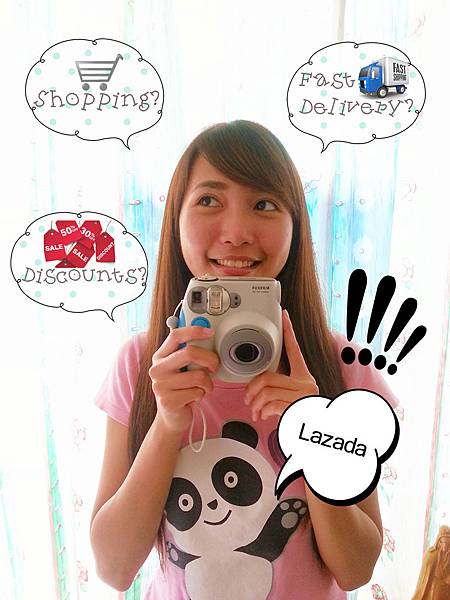 YUHOOO~~!!!
A BIG suprise by LAZADA!!
I am the TOP prize winner of Lazada "Daylivering Happiness" Contest!
Really wanna shout "I Love Lazada" now!!!

So happy to receive an email from Lazada said that:
Dear Yan Yee,
Warm Greetings from Lazada,
Congratulations on being our top prize winner of our "Daylevering Happiness" Contest! You have won yourself an RM300 voucher to spend online our site at totally no cost at all!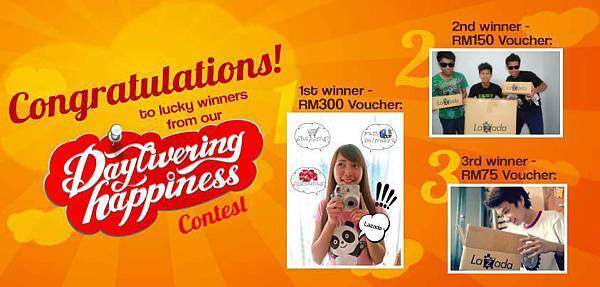 I have participated in the "Daylivering Happiness" Contest on 2 Dec 2012.
The instruction to participate is to buy something from Lazada. When your parcel delivered all you have to do is snap a photo of the Lazada box / product that you bought, and then add a slogan for "How Lazada delivery make your day".
That's all! Email them and wait for the result!
Lazada announced the finalists on 10 Dec 2012 and I still not realise that I am in the finalists until my sis come and congrate me!!
TODAY is the day!!
I am so lucky!
Happy!!

My slogan:
"Lazada delivery boost my happiness to the max and made me shout "I Love Lazada"!"
Now I really want to shout "I Love Lazada" again!! XD
Thanks Lazada!
Check out my first time online shopping at Lazada:
Love the flash shipping service and safe packaging!
-
-
-